The Integrated Urbanism and Sustainable Design Masters Programme (IUSD) celebrated the graduation of its third cohort on Thursday, the 17th of September, 2015. The ceremony witnessed the graduation of 17 students from several countries (Egypt, Germany, Jordan, Lebanon, Syria, and Tunisia).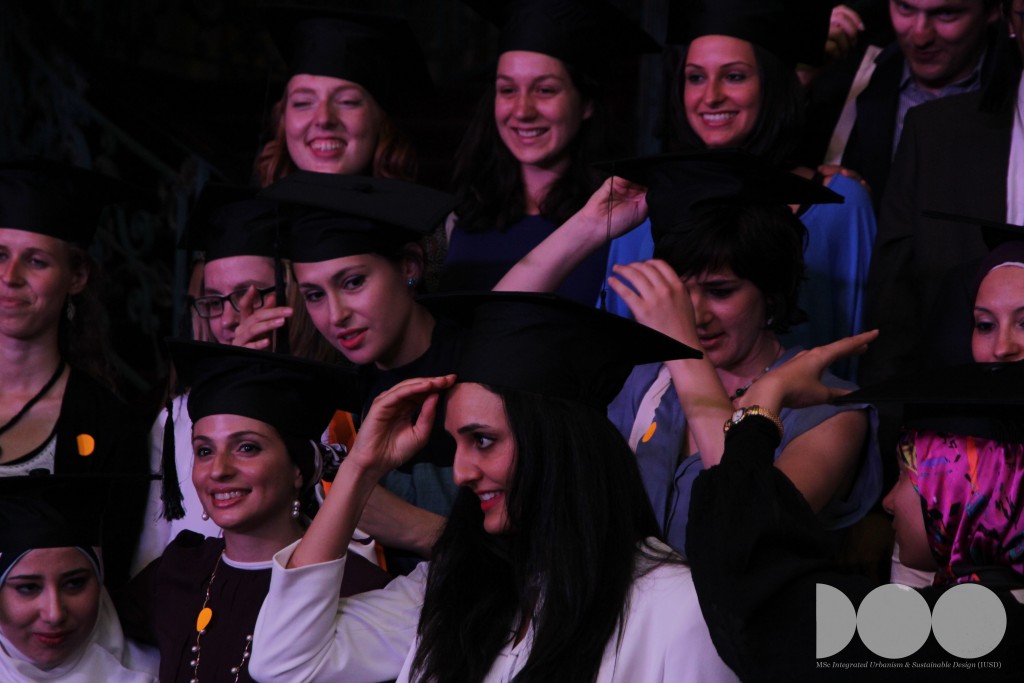 The ceremony was held under the auspices of Dr Hussein Eissa, President of Ain Shams University, at Al-Zaafarana Palace in Ain Shams University, Cairo. It was honored by the presence of Prof. Dr. Youhansen Eid, President of the National Authority for Quality Assurance and Accreditation of Education, Ms. Laura Oexle, Head of Science Department at the German Embassy in Egypt , Ms. Irene El-Khorazaty, Programme Coordinator of the DAAD Cairo office and on behalf of the President of the German Academic Exchange Service (DAAD), in addition to the vice presidents of Ain Shams University's; Dr. Aly Abdelaziz, Dr. Mohamed El-Toukhy, and Dr. Mohamed Abdelwahab. Also among the attendees were, Prof. Dr. Mohamed Salheen, the Programme Director from ASU side and Prof. Antje Stockman, Head of Admission from USTUTT side, in addition to professors from the Programme and Ain Shams University.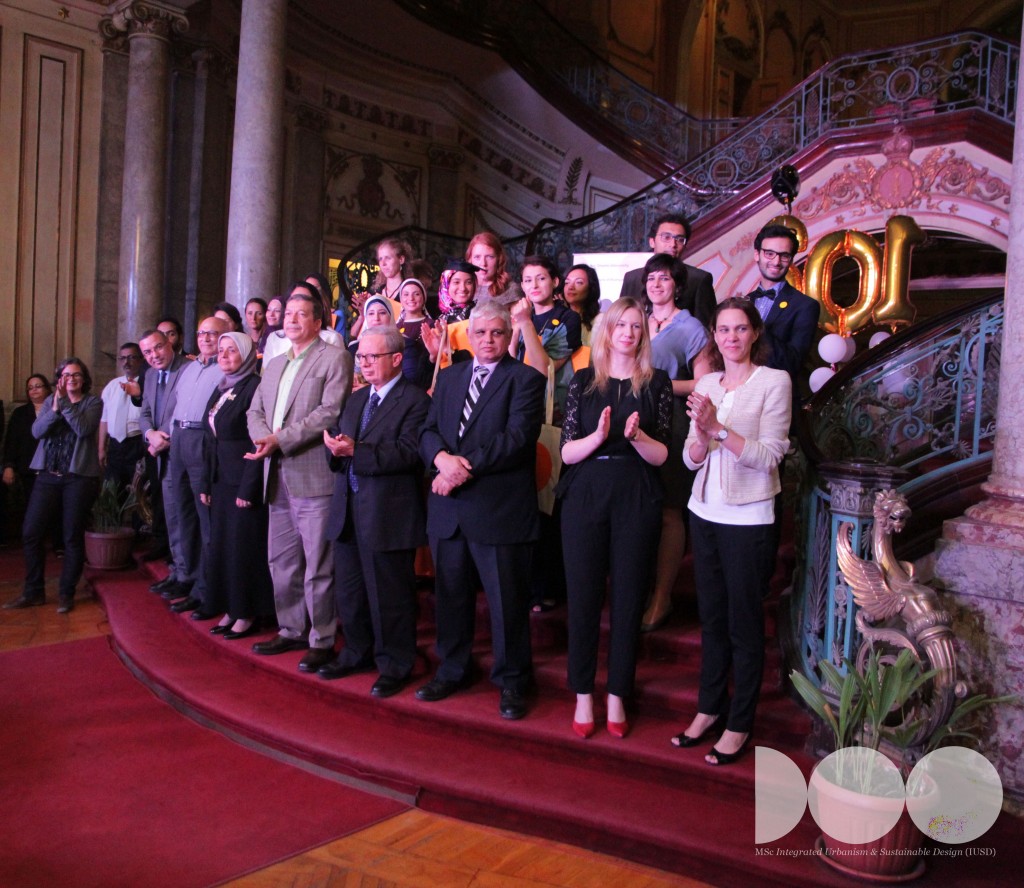 The ceremony began with an opening speech by Prof. Dr. Hussein Eissa, welcoming the honorable guests, the professors, the students and their parents. The ceremony also included handing honorary certificates to the students followed by taking of group photos. The Graduation Ceremony was followed by a musical performance at the Palace gardens, where El-Tanboura band (a folklore music group from Portsaid) performed a collection of traditional & famous music pieces from at the Suez Canal Region.