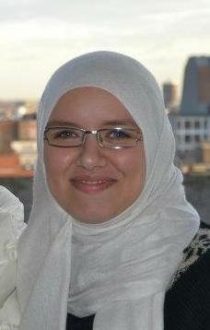 Urban Planner, Designer and Educator
Ayat's work focuses on planning and design theories; urban change, global cities, new urbanism, and landscape architecture, generally speaking she is fascinated by anything that affects the city.
She obtained her Ph.D degree from Cosmopolis (Centre for Urban Research), in the Vrije Univesieit Brussel (VUB), Belgium. She received her B.Sc. and M.Sc. from the Department of Urban Planning and Design, Ain Shams University (ASU), Egypt and eventually earned her spot as a Researcher and Assistant professor in the same Department. In addition to her teaching at ASU and research contributions at the VUB, Ayat, has also been involved on a more practical level with several planning and design firms.
contact: ayat.ismail@eng.asu.edu.eg

or visit her Academia profile https://shams.academia.edu/AyatIsmail