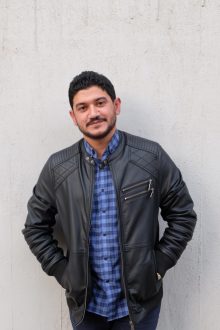 M
ohamed is Senior Architect at reputable consultant bureau in Egypt, he graduated from Architecture and planning department,  Zagazig University, Sharkia, Egypt  at 2012.
A
fter his graduation he  worked as a site Engineer. After a while, he opened his own company for advertising and interior design, one year later he upgraded the company and opened a new branch as a print house with investment around quarter of million pound, in the end of this year he Sold his share in company, and Start studies in environmental design which he noticed that it is neglected in public architecture in Egypt , so he took BBAc (Building performance analysis Certificate ) to give him another start in buildings science and environmental analysis. He started his work as junior architect in consultant office where he produced a new plan to develop the company based on the environmental analysis framework and BIM ( Building Information Modeling ) platform, so he was promoted to Senior architect early and still work there till now.
N
ow he is under IUSD MSc program looking forward to have a good experiment,  learning more and enhancing his qualifications.