We would like to congratulate our Alumna Diana Barrera-Salazar on wining 3rd prize of The DAIDA Foundation global thesis award 2022.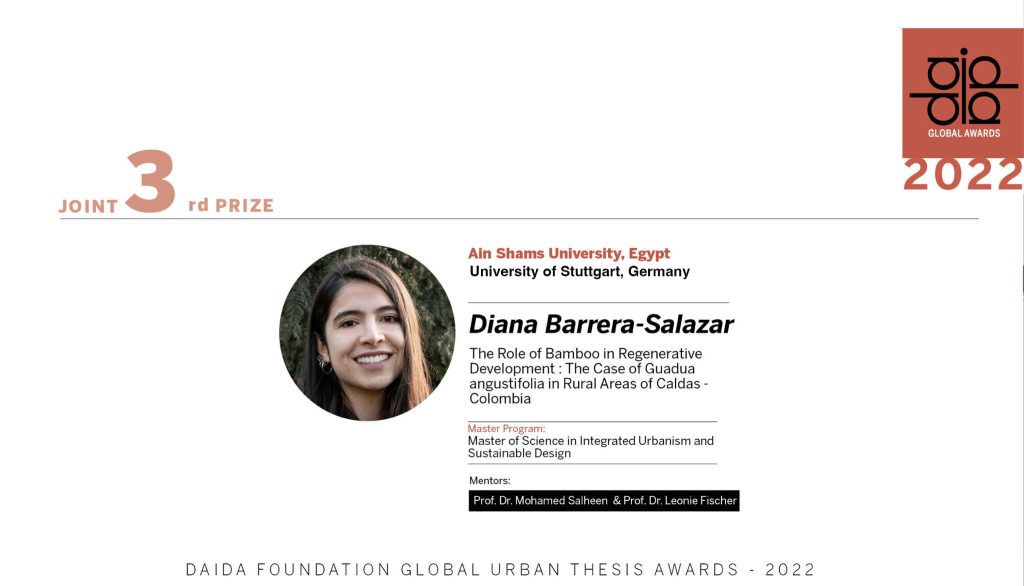 The DAIDA Foundation annual thesis award aims to acknowledge and support master graduates who, through their work, help improve the urban infrastructure and living conditions for vulnerable groups in the rapidly growing cities of developing economies.

The award theme this year was Climate Change, where 33 international master students coming from 11 different countries were competing altogether.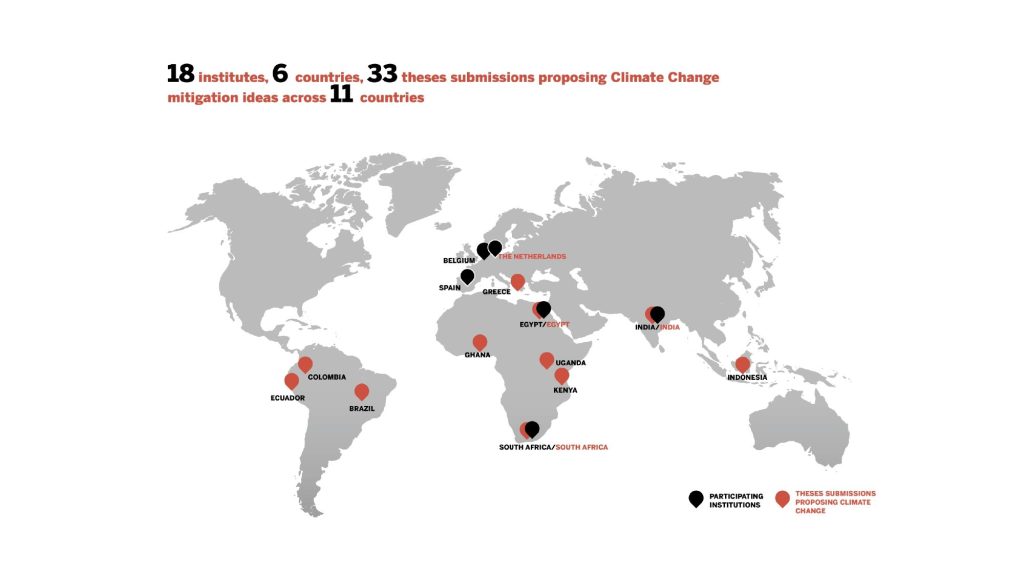 Dina Barrera Salazar won the 3rd prize on her thesis entitled "The Role of Bamboo in Regenerative Development: The case of Guadua angustifolia in Rural Areas of Caldas, Colombia"

To watch the pre-final round, where Diana and other shortlisted students have presented their work https://lnkd.in/dq_jwcgM

For the final awards ceremony https://lnkd.in/dtMqGnND