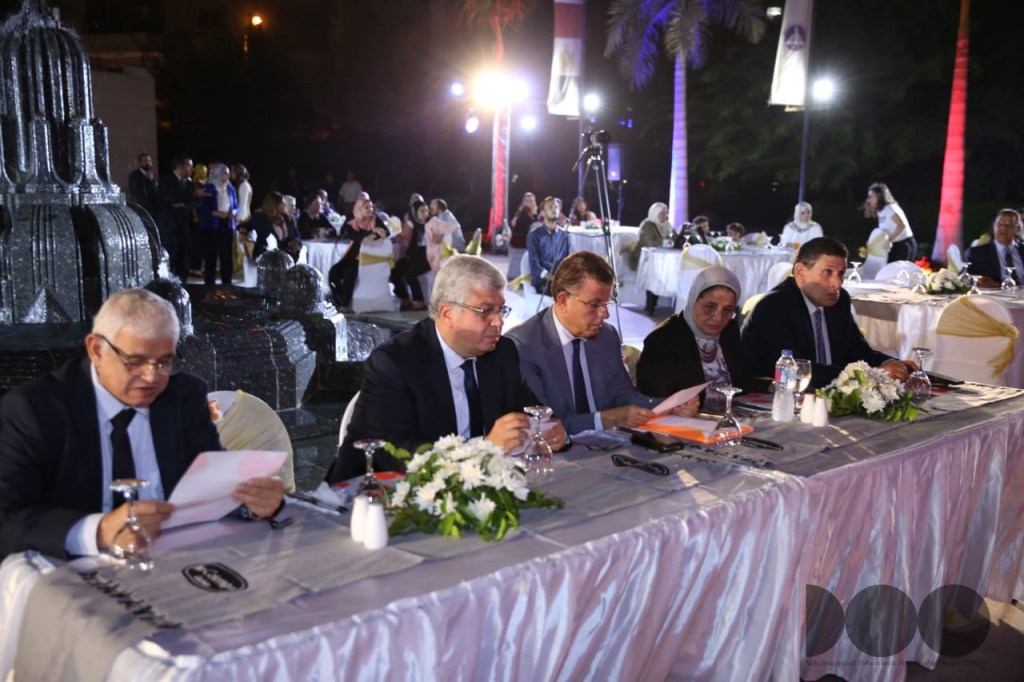 The Integrated Urbanism and Sustainable Design Masters Programme (IUSD) celebrated the graduation of the Seventh Class on Thursday, the 19th of September 2019. The IUSD is a double-degree Masters Programme between Ain Shams University in Egypt and Stuttgart University in Germany.
The graduation ceremony was held under the auspices of Dr Mahmoud El-Metiny, President of Ain Shams University, at the main Plaza of Faculty of Engineering Campus – Ain Shams University, Cairo.
During his Address speech, Dr. El-Metiny praised the outstanding scientific collaboration between Ain Shams University & University of Stuttgart. He Also stressed the importance of the support given by the German Academic Exchange Services DAAD as a main partner in the IUSD programme.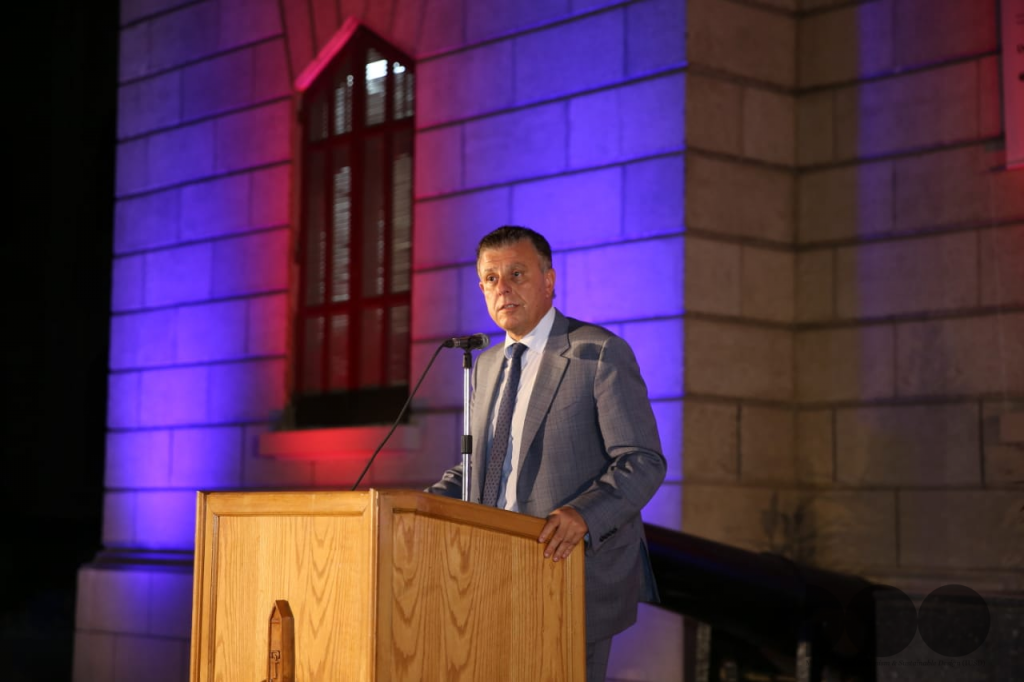 Since its beginning in 2010, said Prof. Dr. Mohamed Salheen, the Programme Director, the IUSD has graduated 120 students from around 26 countries including Egypt, Germany, France, Canada, Tunisia, Sudan, Syria, Jordan, Palestine, Venezuela, Dominican Republic, Mexico, Brazil, Peru, Costa Rica, Colombia, Taiwan, Moldova, Ethiopia…..etc. The ceremony for the graduation of the 7th intake witnessed the graduation of 7 Double Degree Students, 4 Exchange students, 8 Single Degree students.
The ceremony started with greeting words by the Program Directors, Faculty Dean, Director of DAAD and was honoured by a closing remark by the president of ASU. The graduates were then handed their certificates followed by taking of group photos.
And as the IUSD starts its 10th year, Prof. Dr. Salheen announced the honouring of key staff who supported the programme at its initiation and those who helped the programme to grow & flourish. Prof. Dr. El-Metiny Kindly presented the honorary trophies to; Prof. Dr. Youhansen Eid, President of the National Authority for Quality Assurance and Accreditation of Education; Prof. Dr. Mohamed El Tokhey, Former Dean of Faculty of Engineering at ASU; Prof. Dr. Mohamed Ayman Ashour, Dean of the Faculty of Engineering; Dr. Michael Harms, Former Director of DAAD Cairo office; Dr. Marwa Abdellatif, former Coordinator of IUSD Ain Shams office; and Ing.Dipl. Franzisca Laue former Coordinator of IUSD Uni Stuttgart office.
The ceremony was also honoured by the presence of Prof. Dr. Abdelnasser Singab, the vice president of Ain Shams University; Ms Isabell Mering, Director of DAAD Cairo office. Also, among the attendees were Prof. Astrid Ley, the Programme Director from USTUTT side, in addition to professors from the Programme, Ain Shams University and Stuttgart University.
The Graduation Ceremony was followed by a dinner accompanied by live Classical Egyptian musical pieces.