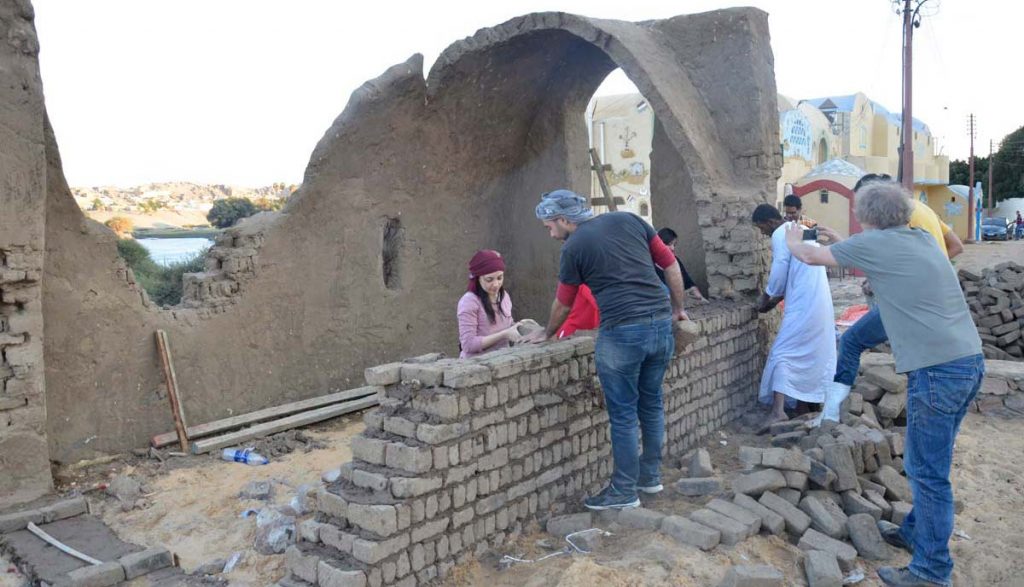 The 'Design Projects' module 2015/2016 was held at Aswan, as part of the elective modules. The module focused on two scales, the architecture scale and; urban planning.
The Design project aimed at renovating an old Sabil in the Gharb seheil village .In the village a variety of constructions can be found. Most notably bricks of varying degrees of density are used alongside natural stones sourced locally. Virtually all-new constructions are concrete frame constructions with brick infill on a faced base. 
The Sabil is a mud brick structure in an advanced condition of decay. The surroundings are of a squalid condition. The building is used as a fly tip by the neighbours. The main intention is to improve the situation of this building as we see significance in its location and its presence.
For urban scale, following the theme of 'Negotiating the future' that started in 2014, where the students explored the island of Djerba in Tunisia, investigated the local life aspects, and eventually documented their experience in a catalogue that questioned the urban future of the island. This year brings the second edition of 'Negotiating the future' series that labels "The Nubian islands in Aswan"; to negotiate the urban future of such distinctive community in an analytical manner. In this edition, the same sections of the first publication shall remain through unifying the series' rhythm and visuals; in order to ensure the connectivity with audience. Moreover, such a visually oriented publication shall provoke the audience with unexpected imaginations and questions; to grab their attention for an existing cause or a coming threat.