The Integrated Urbanism and Sustainable Design Masters Programme (IUSD) celebrated the graduation of the fourth cohort on Thursday, the 22nd of September, 2016. The ceremony witnessed the graduation of 14 students from several countries (Egypt, Germany, Jordan, Tunisia, Ethiopia and Peru). The graduation ceremony was held under the auspices of Prof. Dr Mohamed Ayman Ashour, Dean of Faculty of Engineering – Ain Shams University, at Palestine Hall in the Faculty of Engineering – Ain Shams University, Cairo.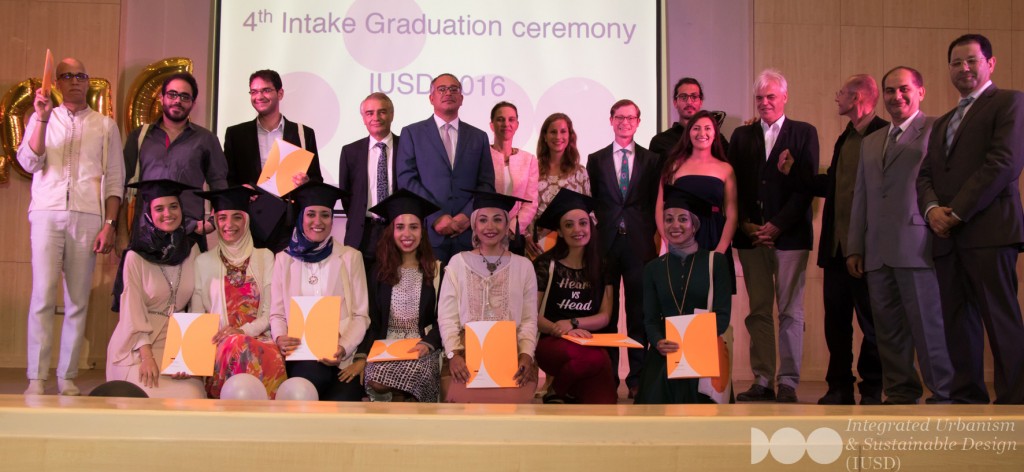 The ceremony was honored by the presence of Mr.Sönke Siemon, Deputy Head of mission – on behalf of the German Ambassador in Egypt,  Dr.Ahmed Darwish, Deputy Minister of urban renewal and informal settlements – Ministry of Housing & Infrastructure, Ms. Irene El-Khorazaty, Programme Coordinator of the DAAD Cairo office and on behalf of the President of the German Academic Exchange Service (DAAD). Also among the attendees were, Prof. Dr. Mohamed Salheen, the Programme Director from ASU side and Prof. Johann Jessen & Prof. Wolf Reuter, in addition to professors from the Programme and Ain Shams University.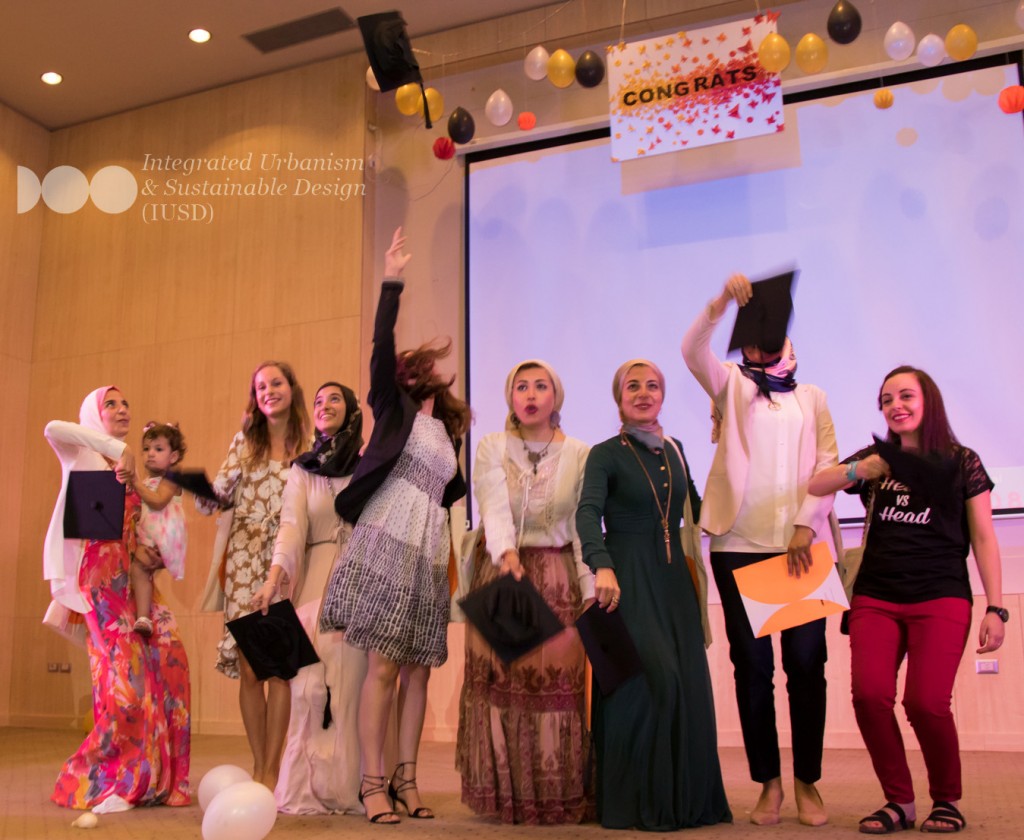 The ceremony began with an opening speech by Vice-Dean Prof. Dr. Ismail Hafez on behalf of the Dean, welcoming the honorable guests, the professors, the students and their parents. The ceremony also included handing honorary certificates to the students followed by taking of group photos. The Graduation Ceremony was followed by a musical performance at the Faculty gardens, where the band "Stick Fighters of the Nile, The Medhat Fawzi Center for the Stick Arts" (a folklore music & dance group from Menia) performed a collection of traditional & famous music pieces.